ElementsLocal (iAPPS ds) Bridgeline Digital vs SeoSamba
iAPPS* (ElementsLocal) Review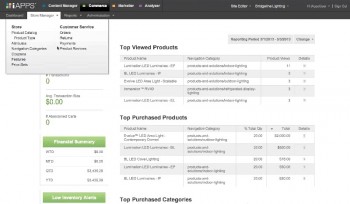 ElementsLocal (iAPPSds) Overview
All-in-one franchise network marketing solutions
Strong focus on Email Marketing Automation
 Prohibitive setup and ongoing cost for SMBs
ElementsLocal is a specialized software to manage online franchise networks providing local websites, email and SMS marketing and social media marketing for franchisees.
As of august 2013, ElementsLocal has been acquired by Bridgeline Digital, their franchise tools have been rebranded as part of iAPPS DS (DS standing for Distributed Subscription) and integrated within the iAPPS software suite.
---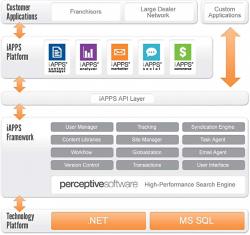 iAPPSds is a cloud-based web platform (SaaS - Software as a Service) regrouping all components of the iAPPS suite : iAPPS Content Manager, iAPPS Analyzer, iAPPS Marketer, iAPPS Social and iAPPS Commerce.
Each component serves a specific purpose and interacts within the web platform to provide online management of the main franchisor website as well as any number of micro-websites for local franchisees, stores and dealers.
The system relies on a .NET/MS SQL framework that interacts with the web platform through a proprietary API layer. Per Bridgeline's brochure, "iAPPSds is a highly scalable SaaS solution that drives your complex distributed digital engagement requirements. Once your master site is developed and your franchises' or large dealer network's microsites are launched our iSG team (iAPPS Success Group) is dedicated to maximizing each iAPPSds driven website or web store post launch." 
---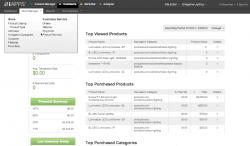 Once logged in the web platform, franchisors can manage their main website's content with iAPPS Content Manager, as with any similar web-based Content Management System (CMS).
They can then disseminate this content across micro-sites for local franchisees.
---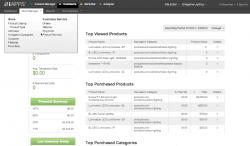 iAPPS Commerce adds all basic e-commerce functions to the main website, allowing local dealers to tap into the main products/services catalog.
It also provides the expected basic add-ons such as promotions, wish-lists, sales dashboard, inventory management and online payment.
---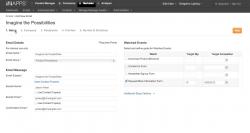 iAPPS Marketer helps manage online marketing for the entire network primarily using email-based marketing tools to build network-wide and localized campaigns.
iAPPS Social provides the ability to post to the franchisor's social accounts such as Facebook, Twitter or LinkedIn, and serves as a social network monitoring tool to follow conversations and trends.
Finally, iAPPS Analyzer provides analytics to follow traffic evolutions, monitor landing pages efficiency, and establish a goal-based workflow to optimize the main franchise website and its local micro-sites.
* All trademarks mentioned herein belong to their respective owners.
SeoSamba Franchise Software
SeoSamba Software Overview
Highly scalable, turnkey white-label franchise solution
All-in-one franchise marketing multisites execution
 100% open source cost-effective software
SeoSamba's software is an open source and out-of-the-box solution to build, manage and market entire franchise networks. 
SeoSamba's multi-sites online marketing solutions lets franchisors manage any number of franchisee's local websites through SeoSamba Marketing Operating System, a centralized cloud-based interface.
SeoSamba's all-in-one franchise marketing platform is a white-label solution for franchise networks that can be deployed out of the box. 
---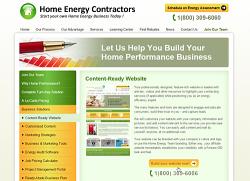 Based on patent-pending 'hub and spokes' model, SeoSamba takes all the guesswork out of setting up and customizing the main franchisor site by providing outright all the tools and functions needed to develop the network rapidly and maximize onboarding incentive.
Built on the most popular web technologies (HTML5, PHP, MySQL, JS), the system is 100% open source and W3C-compliant, ensuring easy and quick development while keeping the whole network highly scalable and exportable to any other framework.
Interested potential franchisees can sign up online and actually get his own website installed on the domain/url of his choice with a unique auto-install feature requiring minimum customization efforts on their part.
---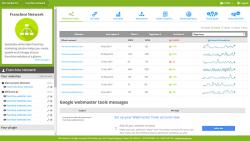 The main franchisor can manage all networked content for any or all websites through SeoSamba Marketing Operating System, SeoSamba's centralized cloud-based multi-sites interface, while franchisees can manage their own local website, content and promotions using the acclaimed open source content management and ecommerce platform SeoToaster.
---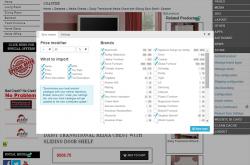 The cloud-based all-in-one marketing solution enables franchisees with user-friendly ecommerce catalog management, allowing them to pull any or all of the products and services available from the franchise centralized catalogue.
Franchisors can manage network-wide search engine optimization with powerful SEO automation features, while franchisees get an added layer of customization with automated localization to maximize their presence in local search engines and resources.
---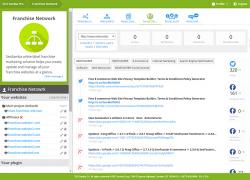 For online marketing purposes, SeoSamba's solution comes with built-in networked content, on-click social posting and advanced monitoring, powerful news/blog/PR distribution, and on-demand voice/SMS marketing from both the franchisor and franchisee's standpoints.
---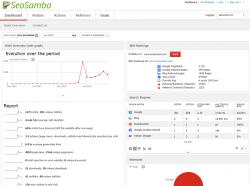 To top it all off, powerful multi-sites web analytics are provided for the entire network, along with extensive search engine reports and SEO optimization audits straight from Google Webmaster Tools.
ElementsLocal (iAPPS) vs SeoSamba
| | | |
| --- | --- | --- |
| Features | iAPPSds | SeoSamba |
| Franchisor's Site Package | | |
| Turnkey Franchisee's Site Auto-install | | |
| Multi-sites Admin | | |
| Subdomains Install | | |
| Network-wide System Auto-update | | |
| Turnkey White Label Marketing Dashboard | | |
| Turnkey Single Domains Install | | |
| Zero Plugin Functional Install | | |
| Geolocalized Cloud-based Instances | | |
| VPS Hosting | | |
| Cloud Sites Support | | |
| Pay-as-you-go Full Network Hosting | | |
| Integrated Front-end CMS Support | | |
| White-label Hosting Support Services | | |
| Expert Support by Software Maker | | |
| Multisites Ecommerce management | | |
| Sales and Ecommerce dashboard | | |
| Social Network management | | |
| Social Network monitoring | | |
| Search Engine Optimization | | |
| Automated multi-sites SEO | | |
| Mobile-ready web design | | |
| Real-time Chat integration | | |
| Localized Franchisee Websites | | |
| Network-wide Analytics | | |
| Automated Email Marketing | | |
| Networked Content and News | | |
| Open source core code | | |
| Free Themes and plugins | | |
| Low-cost development options | | |
| Plugins/Extensions Marketplace | | |
| Developer API | | |
| Turnkey white label front-end CMS | | |
| Separate local user and DB policies | | |
| Unique user sets per website | | |
| Inline CMS user management | | |
| Full automated email verification |   | |
| Open Support Resources | | |
| Open Developers Resources / API | | |
| Free Website Themes / Templates | | |
| Plugins / Extension Marketplace | | |
| iCal Support | | |
| User Interface Localization | | |
Our decision: SeoSamba wins by a wide margin
On the surface, iAPPS may seem like the right answer to franchise owners looking into establishing a strong multi-sites network with all the online marketing bells and whistles they would ever need to strive in a highly competitive market.
True, iAPPS does provide a centralized management system that can take care of many aspects of franchise marketing, from content management to automated email, with a software bundle that ties the five separate main applications together in a convenient way.
iAPPS software maker Bridgeline does also boast an impressive list of world-class franchises and multistores operations from UPS to General Electric, and has announced their 1,000th customer in february 2014.
However, there are three major problems with this ideal picture so you better think twice before putting your entire business at the mercy of the iAPPS framework.
The 3 major drawbacks of ElementsLocal
First and foremost, this proprietary software is about as closed as you could possibly imagine. Operating under a combination of C#, MS SQL, IIS Servers and Windows-only OS, iAPPS is Microsoft-based from head to toe, has zero public information for outside developers, no public API, no support forum or even a public Q&A.
Putting your entire future within this "black box" framework will undoubtedly put it at the mercy of this particular software with basically no way out. Not to mention the worst case scenario, as the software maker itself may not be the rock-solid business you may envision - as of early November 2014 it is even threatened of delisting from the NASDAQ so who knows what will happen next?
Secondly, when taking a deep look at the iAPPS suite, we were not the least impressed by its design and functionalities. Yes, it does work and it can scale to large operations with thousands of micro-sites under the franchise umbrella. To be honest, the software UI may have looked ok ten years ago but as of 2014 it is nowhere close to what you would expect from a top-rated franchise marketing software.
As for functionalities, in many aspects iAPPS is just re-inventing the wheel with its email marketing, web analytics and online marketing features that other, more specialized, much savvier companies already provide (and that can integrate flawlessly with SeoSamba), albeit much less efficiently.
Email Marketing? Nowhere close to Constant Contact. Web Analytics? Google Analytics or Piwiks do much, much better, as you would expect. Online marketing? Well, it's 90% email marketing plus some social functions available elsewhere for free. And as far as bundling it for multi-sites operations, well all these other software do it too, again much better and much more cost-effectively.
Speaking of cost, this is our third and crucial grudge against iAPPS. The average SaaS license costs about - hang on to your seat - $700 a month. As far as the "perpetual license" goes (the one where you actually own and operate your own websites, support notwithstanding), the average price runs well over $30,000 just to get it running. That is just a big no-no for any small or mid-size business, and it's not surprising that iAPPS clients are for the most part huge companies already and deeply committed to proprietary software.
iAPPS is very limited by design
So, how does SeoSamba fare against this iAPPS DS software suite? Let's just say that it does everything iAPPS does, but for the most part it does more and better for a tiny fraction of the price.
The SeoSamba franchise network license is provided with 100% white label customization (websites, communications, brochures, online admin, front end CMS and even tech support) so not only it cost less for a better service, but as a franchisor/distributor/brand you can actually monetize/bill back some of the services used by your network by applying a markup.
SeoSamba is open source software, meaning you retain full ownership of all website content and code, and you can export if you ever want to stop this service. It also means any developer can work on improving it from core to front-end if you choose to.
SeoSamba's UI is on par with the most advanced design standard, and unlike iAPPS it is 100% compliant with W3C standards and 100% compliant with major search engines recommendation, which is a must for SEO purposes.
As you will find out if you try both software, SeoSamba goes well beyond iAPPS capabilities regarding online marketing automation. Rather than just recommending you how to do SEO, SeoSamba executes it with the best search engine automation software - and it does it for any number of websites, with only a few clicks.
SeoSamba does more, better and cheaper
We could go on and on about the various features and benefits from using SeoSamba over iAPPS for creating, managing and marketing your franchise network, but at this point there are just too many to list.
Our point is, regardless of the scale of your operation, stay away from iAPPS and stick to better, cheaper and more efficient software.
And don't just take our word for it: simply request your demo today, and we will show you how you can start your franchise network right away, with a cost-effective business model that - unlike our above-mentioned competitor - will not threaten to run your entire operations to the ground in the long run.