Within the first four years of launching, LIME Painting generated roughly of $5.5 million with nearly $1.2 million gross profit.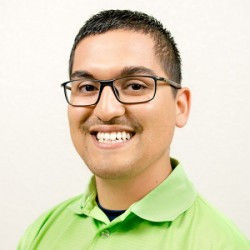 Nick Lopez, founder and CEO of LIME Painting, started his first paint company called Spartan College Painters while he was pursuing his business degree at Michigan State University as a means to support himself financially while working on his undergraduate degree.
With hard work, a willingness to serve, and a little luck, Nick stumbled upon a massive need in the market. High-end property owners were struggling to find a consistent and quality service providing custom coatings and restoration solutions for their homes.
After 5 years of refining the business model while attending Michigan State University, Nick launched Lime Painting in Denver, CO to prove out the scalable model he had developed to bring customers with high end properties high performance solutions with an easy, enjoyable, and refreshing experience. Within the first three years of launching, Lime Painting generated roughly of $5.5 million with nearly $1.2 million in gross profit. By the start of LIME Painting's fourth year, Nick opened a second corporate location in Boulder, CO.
Today, Nick is scaling LIME Painting nationally with the Lime Painting franchise system throughout the southwest region of the country.