SeoSamba Adds Free Facebook and Google My Business 'Reputation Management' Tool to Franchise Marketing Operating System
In step with being shortlisted as a top franchise marketing solution provider by Entrepreneur magazine, SeoSamba widen the functional gap with competition
Camden, DE: SeoSamba, a digital marketing company offering comprehensive, high-performance marketing solutions to franchise companies, enterprises, marketing agencies and small to midsize businesses alike, announced the release of their new 'Reputation Management' feature that allows their customers to manage Google and Facebook reviews right from their marketing operating system dashboard.
The growing emphasis on the importance of reviews for business owners, along with the need to be able to manage them easily, led SeoSamba to build this into their already robust digital marketing platform, now coined as the SeoSamba Marketing Operating System.
Reviews have become a valuable source of information for consumers during the buying process, as well as for the business owner to gain insight and feedback from their customers, says SeoSamba's Client Relationship Manager, Alyssa Hartson.

Regarding the release of the new Reputation Management feature, SeoSamba's CEO, Michel Leconte, said: "SeoSamba customers can now gather more, and better, reviews sending emails and SMS straight from their CRM while mitigating risks of negative reviews, thanks to our automatic appeal system." And continues, "But above all, I love the ability for franchisors to view and analyze sentiment across any number of locations at a glance in conjunction with all other key performance indicators associated with each location. It is truly uniquely powerful for digital marketing teams."
SeoSamba franchise customers are now able to keep track of reviews across all territories they have a stake in, whether at the brand, multi-unit or single-territory level from one central location. Franchisor's and franchisee's can respond collaboratively and flag reviews that need immediate attention, while SeoSamba analyzes and emails timely alerts to manage locations at scale .

SeoSamba's new reputation management feature makes managing and responding to reviews as easy as can be and lets users promote specific reviews directly to social media, their blog page and in email newsletters. Achieve this in one easy click, thanks to SeoSamba's integrated blog engine, social calendar and email marketing tool.
As if this wasn't already enough, it gets better. There won't be any additional costs associated to gain access to this invaluable tool for existing SeoSamba customers and Franchise Marketing Operating System pilot program participants. This new feature is available now and ready for use, right in SeoSamba's customer Marketing Operating System dashboard.
About SeoSamba
SeoSamba's marketing and sales automation software suite is used by thousands of businesses, small and large, around the world, with service centers in the United States and Europe. SeoSamba's software is private labeled by solutions providers and media companies alike, and available in 14 languages.
SeoSamba combines email, SEO reporting and execution, centralized blogging for WordPress and SeoToaster powered websites, PPC, social media marketing, CRM, website builder with built-in call tracking, analytics and more, under one roof, at an affordable price.
SeoSamba offers turnkey services, including franchise development and franchise brand marketing for local lead generation packages.
SeoSamba was recently named 'Best in Marketing' for franchise brands by Entrepreneur Magazine for the second year in a row.
For more information about SeoSamba and the services we offer, visit www.seosamba.com, email us at info@seosamba.com, or call us: + (1)877-450-9894 (U.S.) and in Europe at +33(644)-600-678
---
Get Updates from SeoSamba on G+
---
A propos de l'auteur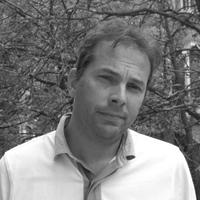 Michel Leconte
Mammifère omnivore & SeoSamba Corp. PDG, J'interviens lors de conférence sur les moteurs de recherches et le marketing a travers le monde , dont Search Engine Strategies London & New York, je contribue aussi a un nombre de publications, incluant Website Magazine, et Feedfront Magazine. J'affectionne les discussions d'un ordre stratégique, le coaching, ainsi que motiver clients et staff.
---
Share this post
---
Related Posts